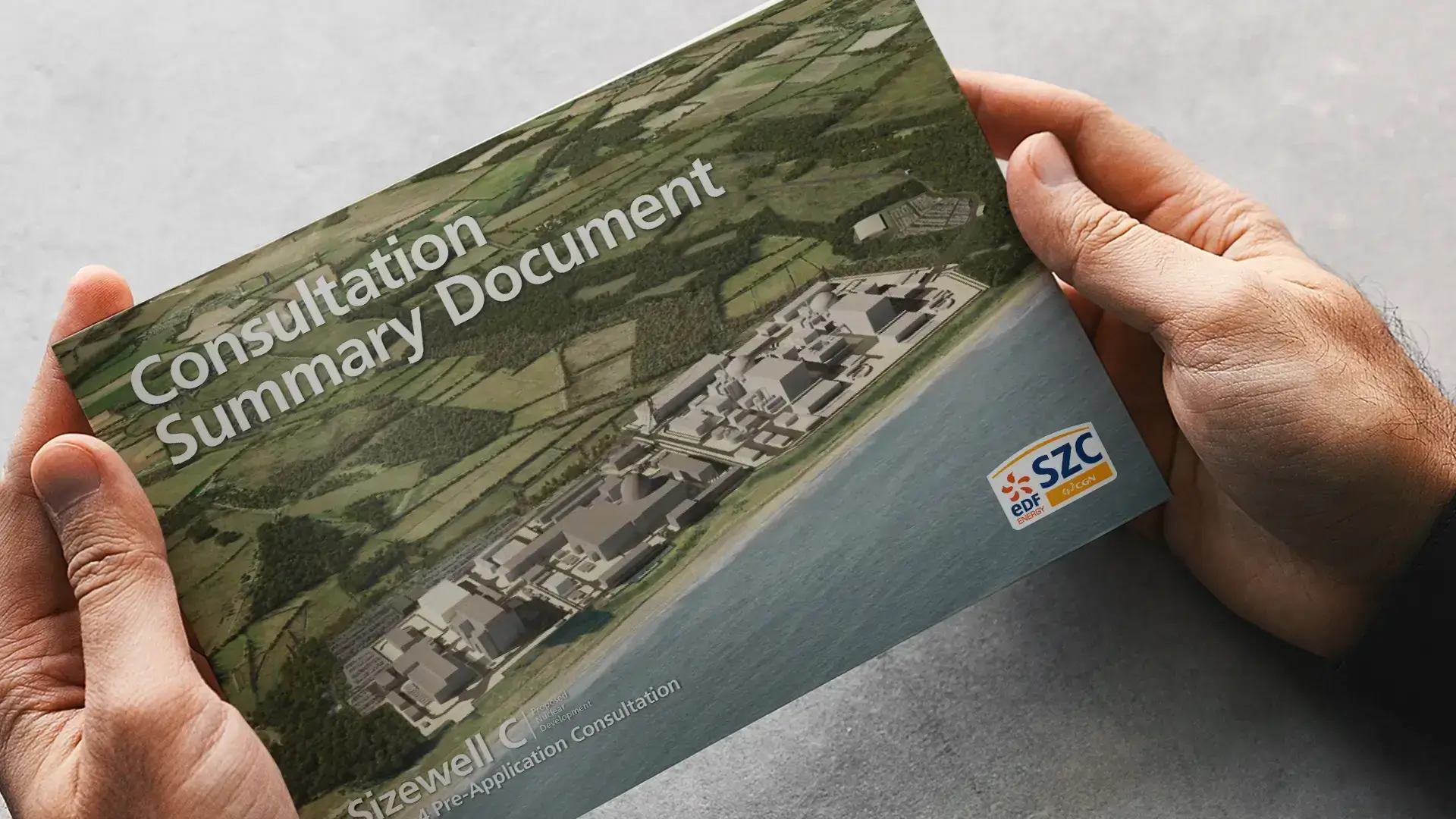 The communications department for EDF Energy's nuclear new build approached us to work with them on the second stage of the pre-application consultation for Sizewell C. We were chosen for our experience in designing materials for public consultations, having worked with EDF Energy in the past.
Our focus was on producing public-facing materials that would engage with the community and stakeholders, while staying within the strict branding guidelines of EDF Energy. We utilised psychological techniques for typography and layout to produce clear and easy-to-understand materials that ultimately encouraged the community to engage with EDF Energy.
Our graphic design and typesetting work played a crucial role in this process, allowing us to create engaging materials that effectively communicated the technical information to a wider audience. Through our collaboration with the EDF Energy team, we were able to design materials that were both visually appealing and informative, resulting in increased engagement and feedback from the community.
Overall, our work helped to support EDF Energy's public consultation efforts for Sizewell C, allowing them to effectively engage with the community and stakeholders throughout the pre-application consultation process.