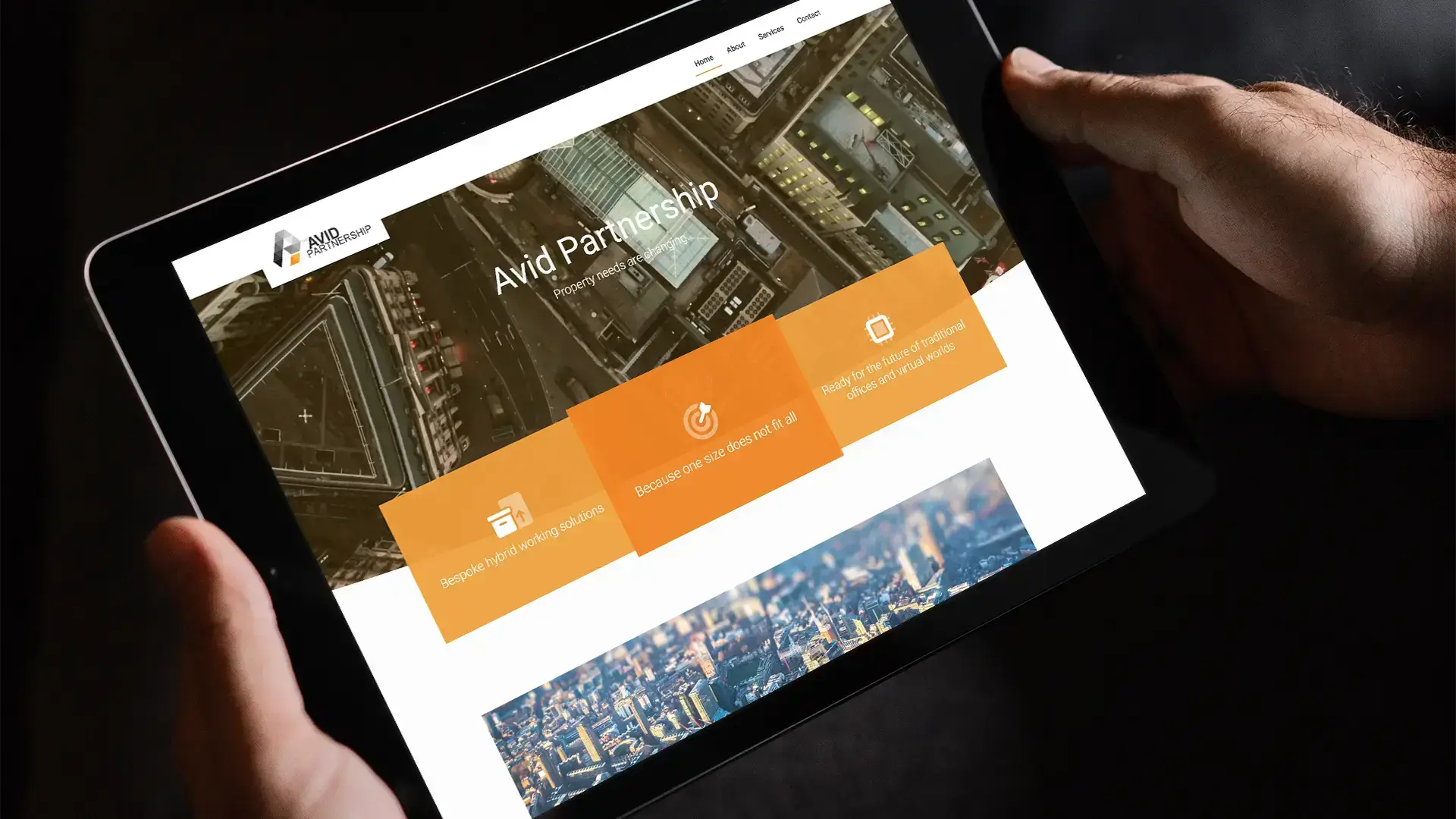 The Avid Partnership is an exciting business seeking to bring new thinking into the commercial office space market. The Avid team take a holistic view of their industry, the recognise the office environment has and is changing so not only do they provide traditional office broker services but they can also advise on virtual office worlds.
Avid's team needed a new website which could showcase their experience, their services and their successes. A small but ambitious business it was crucial their website gave them a platform from which they could grow.
Our team therefore designed and developed the Avid team a bespoke, custom build website which they would be able to expand and build out as their organisation evolves.
If you're starting out or developing a new business get in touch with our team today – we understand the need to balance the requirement have a distinctive web presence with the need to manage budgets and can provide not only web design and development services but advice and guidance as you set out on your digital journey.