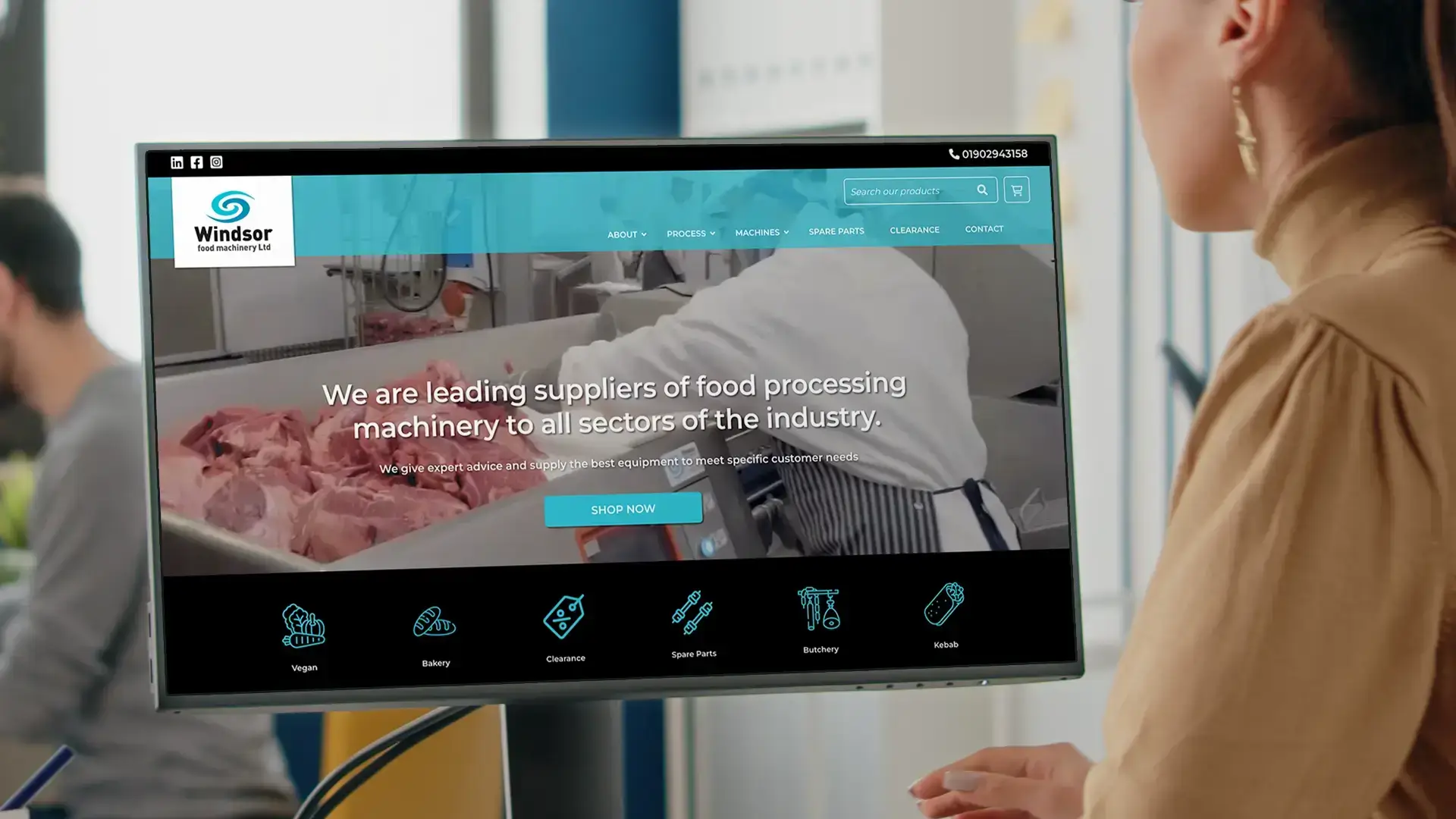 In 2021 we were recommended by Sleeping Giant Media to one of their clients who required support managing and hosting their e-commerce websites: Windsor Food Machinery (WFM) and Henkelman UK (HUK).
The two websites were no longer capable of supporting our client in growing their e-commerce business in the way they wished.
To make the websites fit for purpose, capable of supporting and aiding business growth, while also easy to manage by non-developers we developed a whole new system behind the scenes, building them on a WordPress multisite platform to allow for easy ongoing management.
For WFM we undertook a comprehensive redesign making more use of the brand's blue, greater use of images showcasing their stock and their industry and bringing in the use of black to create a bold contrast.
On the development side the focus was building a fast website – for the purposes of both user experience and of course SEO – and one that could accommodate all the different ways people search and buy.
Understanding the industry in which our client operates meant we also built in flexibility so the websites can evolve to meet changing consumer demand as and when required.